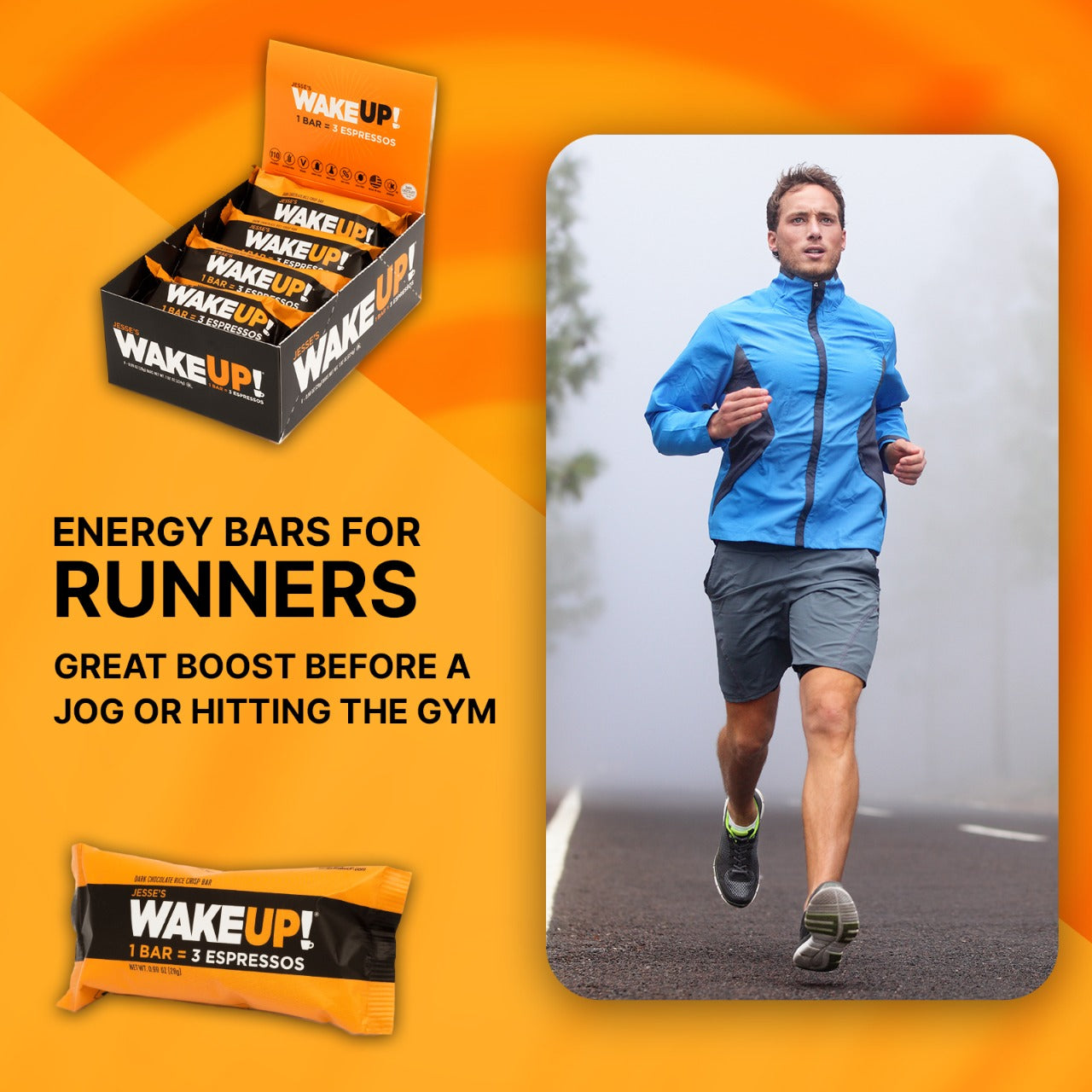 Energy Bars for Runners
Did you know that caffeine can speed up muscle recovery after exercise? Caffeine can be combined with foods like dates and flaxseed to help you better achieve fit bliss through your diet.
100% Quality Guaranteed
We believe that people don't need to choose between health and taste when it comes to snacking. We use premium, better-for-you ingredients that are kind to your body without sacrificing quality or flavor.
Stay Awake! Anytime, Anywhere
The ability to increase mental attention and clarity makes it the perfect snack. Made with real energy to help replenish and rebuild your muscles for athletic recovery.